ESSENTIAL OILS SUGAR SCRUBS
A UNIQUE BLEND OF 6 ESSENTIAL OILS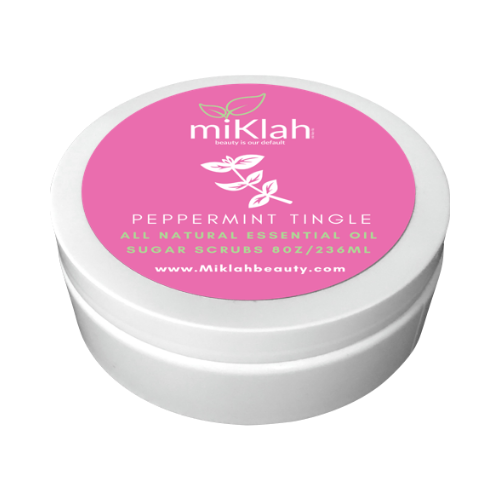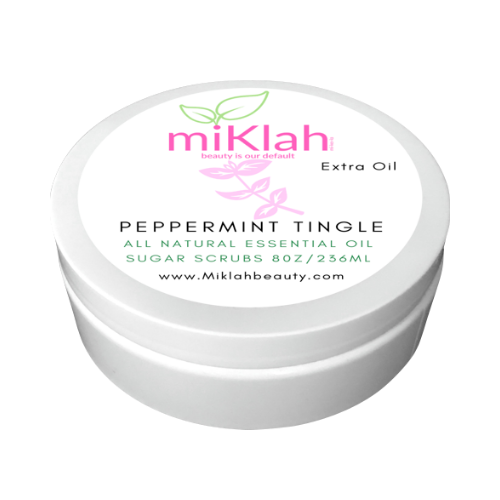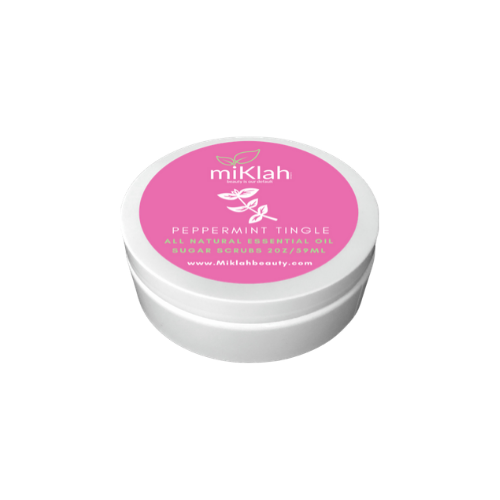 MIKLAH'S
ESSENTIAL OILS
SUGAR SCRUBS

I just used this scrub for the first time, and it is absolutely amazing! The oil keeps your skin moisturized so you don't feel dry after using it. And it feel so nice in your skin. I like to shower at night, so this will definitely make me relax after work. And the best of this scrubs is the ingredients because it's ALL NATURAL!

My Love Affair Began with The Melaleuca!
My love affair with EOSS began with The melaleuca. It leaves the skin silky soft with an undeniable smoothness. I've used it on my scalp and face as well. I have taken to giving this scrub out for Christmas gifts and even sent them overseas. One friend emailed me from Zambia to say "I love, love, love these scrubs!" I couldn't agree more.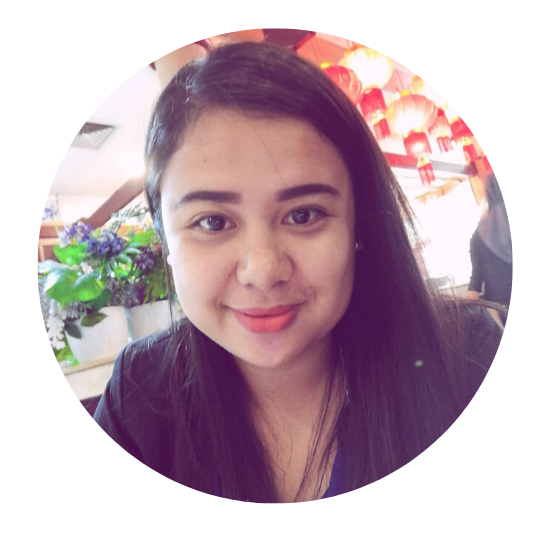 Love this scrub! it has soft and fine grains but strong enough to remove my unwanted dead skin.

My Skin have Never Been So Soft!
I have been using the scrub for six months now. My skin has never been so soft and healthy looking. This is truly an exceptional scrub.

Took a chance after reading the review cause I was looking for something to smoothen my skin. After the first use, my skin felt and smelled so good. It has a healthy glow in just one application. Going to get the others. ;)

Relax Feeling After Bath!
I simple love this scrub. After a long hard day at work, this is my go to scrub when I want a relaxed feeling after my bath.

Awesome smells and feels great!

I used your scrub a lot and I just love the smell and it made my skin feel soft. Plus the fact that I didn't use lotion.

Decided to try a new fragrance in the Miklah line and I was very pleased with the outcome. Not only was the scent mild and absolutely breathtaking, after taking a steam shower the sugar crystals melted with the heat and left my body feeling smooth, relaxed and refreshed. A definite must have

I purchase this hibiscus sugar scrub , and it's aroma is awesome, hi milklah ❤️ your Hibiscus scrub

Thanks Miklah Great Product!
I purchased the hibiscus's essentials surgery scrub, and I loved it. The scrub have a distinctive smell which is so amazing, It's also not oily like other body scrubs I had bought in the past. My first reaction after using this was WOW ,because it leaves your body feeling so Soft and smooth. Thanks miklah great product.

Excellent scrub, it leaves you body feeling like a newborn baby. It also have you feeling and smelling wonderful.

Unicorn Place Magic in This Jar!
Wow. This is a game-changer. Miklah Sweet Hibiscus Essential Oils Sugar scrub makes your skin feel velvety soft. As my 7yr old daughter said when she tried and smelled it: ''It smells like a unicorn. Like if a unicorn placed magic in the jar. It smells so good, I​ want to put it all over my body.'' I agree this scrubs is magic.

OMG, this is the best scrubs I have ever used. I used it last night before bed. I had the soundest most restful night sleep. The fragrance is awesome.

This scrub is a wow factor. I wish I had a million followers on to by scrubs so the people who own this company can become instant millionaires. Everyone must buy​ this scrubs

As the situation with COVID-19 evolves day-to-day, our top priority during these challenges time continues to be the health and safety of our co-wokers, customers, and communities. You may experience a longer than usual delivery time. Thanks for your patience & understanding.
✕